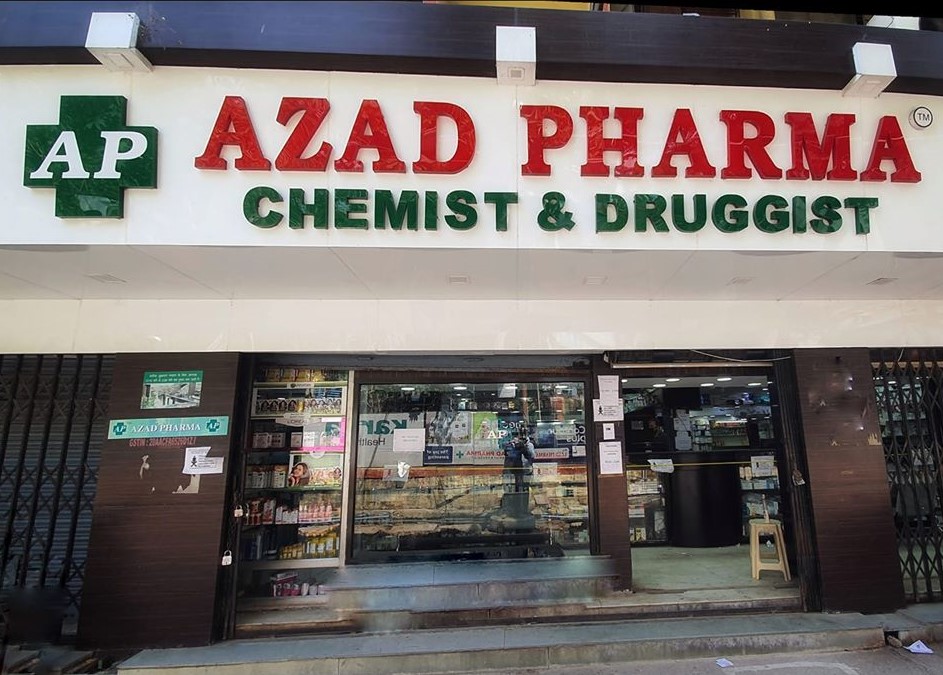 Azad Pharma established in 1981 is a renowned Business House of Ranchi, Jharkhand in Pharmaceuticals Retail are reputed for its Genuine and vast range of Medicines, Pharma products and services. We are leaders in the Pharmaceuticals Retail and are Distributors for life saving Bio-Pharma products, cancer products and other specialty Products. Our Shop is spreads in 3300sft Fully Air-conditioned (First in Jharkhand ) with fully automated billing system. We have highly trained experienced and professional team and through our strong sales network we are able to cater customers in all the districts of the Jharkhand. We are trusted by millions for our Genuine, Reliable and availability of medicines. We are often quoted by our customers' as: "if not here then nowhere". Our aim has always been to strive and to serve our customers and Patients by making available almost all medicines prescribed which has been a reason for our success and growth.
Testimonials
Ganesh Kumar Mahto
Customer
"All types of medicines, health and safety equipment, supplements, wheelchairs, surgical equipment, small medical machines like blood suger, etc. available here."
Faisal Rizvi
Customer
"I visited Azad Pharmacy yesterday and was amazed to see the size of the well stocked medical retail outlet. It is indeed a very professionally managed enterprise. I wish them all the best always."
Vijay Pandit
Customer
"Very big chemist shop in ranchi main town. This is in sainik market opposite to the GEL church complex. Here every kind of medicine available. The medicine which will you not found anywhere. Here you will get that medicine. All staff are experienced, good behavior, well dressed, quick and fast response they provide."
Sanjay Kumar
Customer
"In Ranchi, such a small City, each and every medicine is available here. The persons are highly skilled and very professional nature. in my personal opinion this is best Medicine shop so far i have visited. As i am not a medicine vendor, i should get discount. So, if they are taking the price of the medicine as per MRP, that is not affecting me. Moreover, we should not bargain on the MRP of the medicine at least. Its their hard effort to get available almost all the medicines in one stop, so, they should make profit as a reward instead of bargain. My best regards to the chemist, Pharmacist & and the owner of this Pharmacy."
Samsul Hoda
Customer
"Most famous pharma and excellent collection of medicine.. People says if you won't find medicine here then probably you won't get medicines anywhere else.. Must visit for all kind of medicines."
Iman
Customer
"One of the few medical stores where you can be sure that whatever medicine it be, you will get the medicine."